2nd "all you can eat" pizza fundraiser!
We did it last year and we're doing it again this year: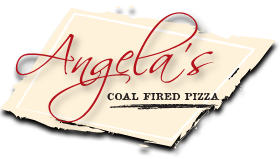 Another all-you-can-eat pizza fundraiser.
Date: Thursday, October 17th, 2013
Time: 6-8pm
Location: Angela's Coal-Fired Pizza in Tyngsboro.
It's simple to join in.  Buy a ticket for $15 (half of which goes directly to Servants for Haiti) and you get all the pizza you can eat, including soft drinks to wash down those yummy coal-fired slices.  (Additional drinks and menu items are also available to purchase separately.)
Angela's and Servants for Haiti will be splitting the proceeds so you will be supporting new businesses in Haiti while supporting a small business right in your own backyard.  Throw in some great pizza and you have a fundraiser that's in good taste.
Please contact us for tickets!
---