Trivia – The Sequel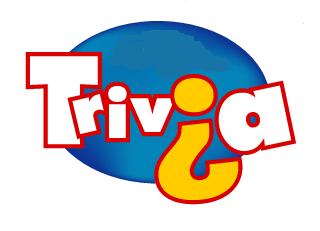 Our Second Annual Trivia Night, held on Saturday, April 12, was a tremendous success.
We want to thank everyone who contributed to making this event not only a lot of fun, but profitable for the people of Haiti.  Next year, plan to be part of the excitement. Reserve April 7, 2012 (first Saturday in April again) for next year's event. Watch our web site for updates as the date approaches.
We want to make this event one that people will look forward to year after year.  Your feedback will help make next year's event even better.  If you were at this year's trivia night, please fill out this evaluation form.  Thank you!
100% of the proceeds from this year's fundraiser will go toward providing housing for Haitian families displaced by last year's earthquake.  Most are still living in tents in muddy fields, subject to disease, violence, and bad weather.  We want to put as many as possible into real homes as soon as possible. We know that we can't do it all on our own, but with your help, by God's grace, we can make a difference one family at a time.
If you have any other questions about our trivia events, please don't hesitate to contact us at trivia@servantsforhaiti.org.
---
We want to express our profound gratitude to the following people and organizations who made this year's Trivia Night the success it was.
For their generous donations of items for our auction:
The Colonial Inn, Edgartown, MA
Bertucci's Italian Restaurants
Chili's Grill and Bar, Wilmington, MA
The Java Room, Chelmsford, MA
Moonstone's Restaurant, Chelmsford, MA
Pampered Chef, Sharon Leigh, Chelmsford, MA
Walden Media, Burlington, MA
Jeanne Conti knitted and crocheted goods, Woburn, MA
Nancy Kaelin, Chelmsford,MA
Capellini's Italian Restaurant, Tewksbury, MA
Massage Envy, Berkeley Street, Boston, MA
Camp Cedarbrook, Alfred ME
The Haven and Beals families
Cricket Lomicka quilting, Chelmsford, MA
Laurae Richards Art, Westford, MA
Mahoney's Garden Center, Winchester, MA
Tastefully Simple, Donna Nordquist
Cut to the Chase, Billerica, MA
Peregrine Outfitters, Williston, VT
Haitian craftspeople
For providing prizes for the trivia contest:
Sully's Ice Cream, Chelmsford, MA
And a VERY BIG Thank You to Sterling Golf Management for the use of the Chelmsford Country Club and their generous auction donations.
Please support our supporters and tell them you saw them here!
---