What are we building?
Are you wondering what these houses are that Servants for Haiti is now funding and helping to construct?  Here are the details.
SFH is working with ASAM Ministries to build "temporary" homes for homeless Haitian families.  Unfortunately, temporary may become permanent unless economic conditions in Haiti improve drastically.  (SFH is working to make that happen, too.)  Fortunately, these homes will serve a critical function as they are.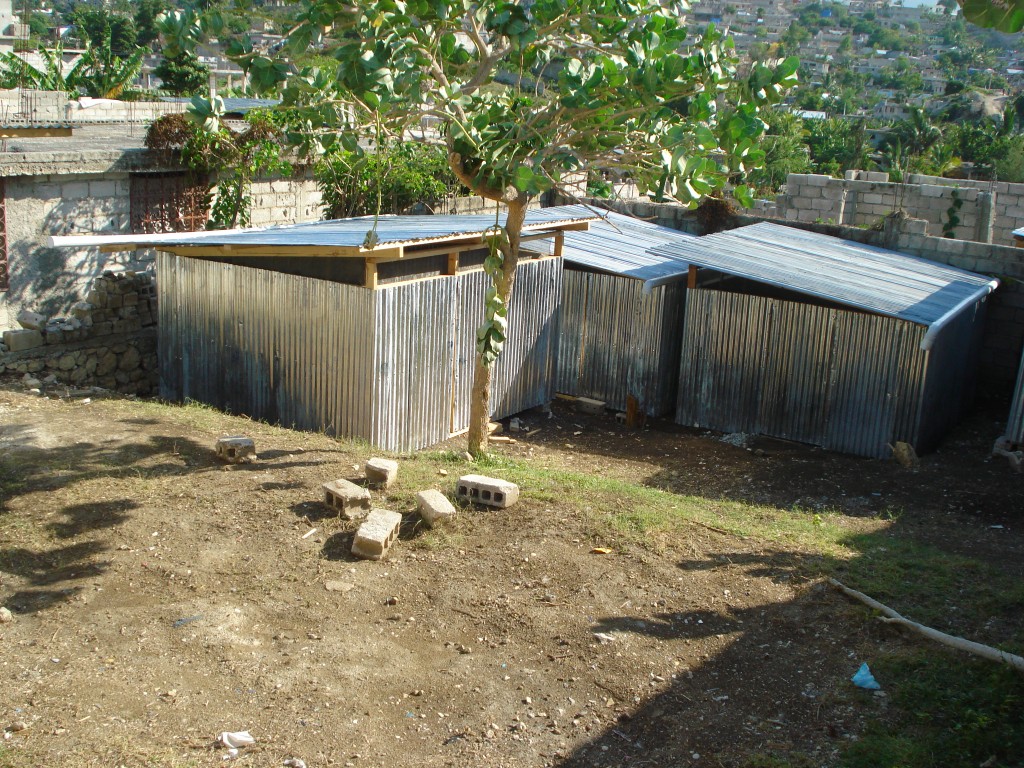 Here are some of the features of the homes we are building:
They have locks. As mundane as that may seem, it's the difference between safety and vulnerability to Haitian families.  The tent cities, which is where most of the families will move from to occupy these houses, are under the constant threat of violence from local criminals.  The incidence of rape and assault, as well as non-violent crimes such as theft, are out of control in the anarchic tent villages.  A lock is just enough protection to protect most families.
They are strong. Unlike a makeshift tent, these structures are built to withstand the rain and high winds that are common to the island nation.
The have cement floors. In the tents, families were forced to sleep in mud during and after rainstorms.  Plus, the water that came streaming through those tents is often contaminated with waste materials.
A rainwater collection system is built into the roof. In a nation where potable water is not available to most families, clean drinking water can save a child or an entire family from waterborne diseases such as cholera.  As of this writing, Haiti is experiencing the worst cholera epidemic in modern history.  Even before the epidemic, water-borne diseases accounted for more than half the deaths in Haiti.
These homes belong to the families. Home ownership is a dream for most Haitians.  Thus, providing a home, albeit temporary, is a major boost to a family's sense of well-being and security.
Construction employs Haitian workers. Except for the tiny percentage of Americans who travel to assist in the building effort (including those who travel under the auspices of SFH), labor is provided by local workers.  Everyone wins.
If you want to watch a home being built, visit this page for a short video.